Ghumakkad Profile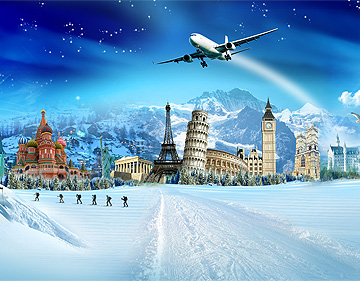 We believe that luxury and sustainability can be made together.
The world came closer with constant improvement in aviation techniques. The human beings by instinct want to explore the unseen and unknown. With infrastructural growth and increase in disposable income worldwide, tourism is on the higher graph everywhere.
What a tourist needs while traveling abroad? Passport, visa, ticket, foreign exchange, hotels booking, transport and of course good food. Ghumakkad Travels provides all travel related solutions to outbound as well as inbound tourists. Commitment and delivery is our strength without compromising with the quality of services. A team of dedicated and experienced professionals look after individual needs of the traveller.
Passport facilitation service is available and so is visa counseling and assistance in submission of visa application. Ghumakkad Travels have made arrangements to facilitate issuance of foreign exchange with one of the old and established authorized supplier. We have best surface transportation to make your travel comfortable.
What We Offer
We believe that vacation is a precious time and we take the time to get to know you, what are your travel wishes, the dreams, what makes you smile and what inspires you.
It totally depends on your needs, dreams, and interests, Ghumakkad Travel, your travel agency in India, will serve family groups, senior travelers, adventurers, groups of friends, solo women or specialized travelers.
testimonial
" Nnatoque penatibus tkamet magnis dis parturient montes, nascetur ridiculus mustro lito. Quisque vehicula eu nisleweri teget convallis. Vivamus sit amet fringilla nibt fringilla. "

Mark Johnson

Director of Product Management